Verizon's 2014 Samsung ATIV SE Smartphone Leaked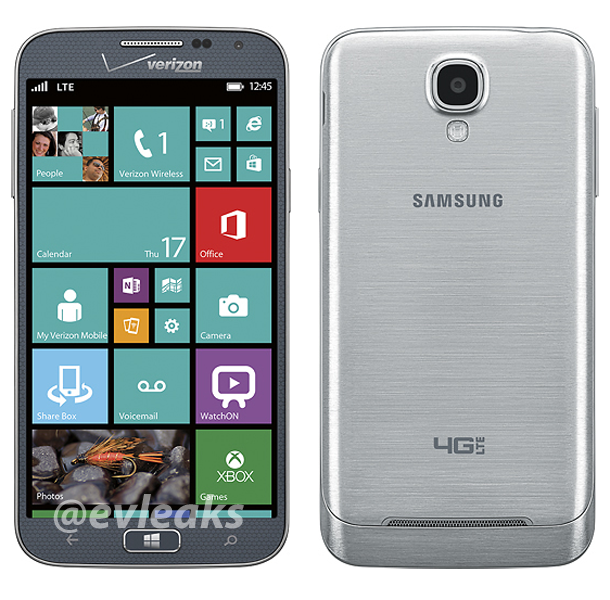 It's already Sunday and another leaked photo from the infamous @evleaks has been published to the public. It's seems that a new smartphone for Verizon; the Samsung ATIV SE will be out soon to the market. This time, the leaked phone shows that the smartphone is running Windows 8 OS; can it be the latest Windows 8.1?
I can't stop looking at the image and saying to myself "hmmmm…. it's a Samsung Galaxy phone".  Even though it resembles so much like a Samsung Galaxy S4, Samsung has tweaked the design.  There's no solid information for the moment of the hardware specification are yet, but @BTNHD will keep you updated as soon as we hear something worth mentioning.